About Us:

Christina Flood: MIACP. MIAHIP. IICC. Dip (Couples Counselling). Adv. Dip Supervision.
BA (Hons), Integrative Counselling & Psychotherapy.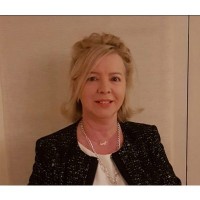 Christina graduated in Social Studies in 1996. She then went on to study counselling and psychotherapy and obtained a Professional Diploma in Counselling and Psychotherapy Dec 1999. She has been working in clinical practice for the past eighteen years and more. During times of professional development, she has gained extensive experience working with various disciplines and approaches in this field. As a result, she incorporates components and techniques of various models of therapy. In 2006, she graduated with a Professional Diploma from the Irish Institute for Couples Counselling. Christina has considerable experience working in relationship counselling and she is also a pre-marriage course facilitator having trained and worked for relationship Ireland (formerly MRCS).
Christina was awarded an Honours Bachelor's Degree in Counselling and Psychotherapy and her thesis and research focused on the emotional impact on adults with dyslexia. This study allows her to work with this group of clients with greater understanding. Her work with clients is considered humanistic and integrative in orientation. The fundamental concept in Christina's approach is that no single therapy orientation is satisfactory in all client cases whether presenting as an individual or couple.
Christina qualified with a Post Graduate Certificate in Cognitive and Behavioural Therapy and has also received a Professional Certificate in Art Therapy Skills in 2012. A Cognitive behavioural approach effectively helps clients track and record how their thought processes may cause dysfunctional behaviour thus creating more conscious choice toward change. Through the medium of art, it can sometimes help to facilitate and support clients further express difficult thoughts and subconscious feelings. Between 2002 and 2004 she trained in Gestalt therapy; a body orientated approach. This added experience in body focused techniques can enable clients in the search for inner wholeness and connectedness.
In 2009 Christina was awarded an Adv. Dip in Supervision which is a significant part of her work in clinical practice. She offers professional supervision to trainees and experienced counsellors, psychotherapists, and counselling psychologists. Regardless of working as a therapist or supervisor Christina shares the view that the integrative approach effectively gives support at an emotional, spiritual, physiological and at a cognitive behavioral level.
In 2007, Christina qualified with professional Diploma in Life and Executive Coaching which is also part of her range of expertise and offers an alternative to supporting the clients endeavour to fulfil their goals in life. She has also trained in mindfulness practices and introduces it into her work with client.
Christina is an accredited counsellor, psychotherapist and supervisor with IACP and IAHIP. She is fully insured as a practicing psychotherapist, counsellor and clinical supervisor.
---

Aidan Cahill: MIACP. Prof.Dip Counselling & Psychotherapy, BA (Hons) Integrative Counselling & Psychotherapy.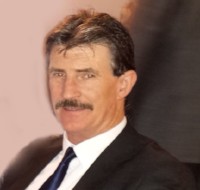 Aidan is a fully qualified and an Accredited psychotherapist having gained a BA Honours Degree in Integrative Counselling and Psychotherapy. Aidan practices under the strict criteria and Code of Ethics employed by the Professional body of the Irish Association of Counselling and Psychotherapy (IACP). Integrative psychotherapy combines a range of elements drawn from various models of psychotherapy. Aidan's humanistic approach helps both the therapist and client to consider the "whole" person, mind, body and spirit and finds favour with one or more types of approaches tailored made in a way that meets the client's individual needs; effectively, whatever works best for his/her personal circumstances.
 Aidan worked in psychiatry for many years gaining significant experience in mental health issues. Aidan's experience includes working with Anxiety, Anger management, Bereavement and Loss, Bullying, Substance and Alcohol related issues, Grief and Loss, Depression, Eating Disorders, career change and the harbouring of Suicidal ideation at the various points in one's life. He also has extensive experience working with Personality Disorders, Marriage and Relationship issues, Domestic Violence and Low self-esteem issues. These issues are a sample of the many concerns people may have from time to time. Aidan has trained in the ASIST programme (Applied Suicide Intervention Skills Training).
 Aidan is fully insured as a practicing Psychotherapist and Counsellor and he is Garda Vetted.